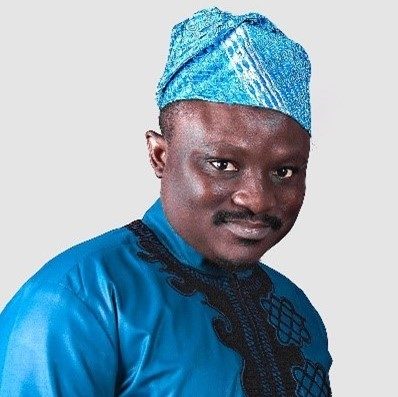 Name: Maxime Kiki
Role: Graduate Research Assistant
1) Where are you from, and where did you study?
I am Gbètogo Maxime KIKI. I was born in Benin in West Africa, where I studied at the University of Abomey-Calavi. I studied there, among other things, psychology, economics, and especially physiotherapy. I also practiced the profession of physiotherapist (Physiotherapist in my country) for about ten years before deciding to continue in research.
2) What motivates you to make the world more accessible?
I was educated in an atmosphere where only fraternity and mutual aid can exist, and injustice is the real enemy to be fought at all costs. I think that these moral values that can be sourced from my education and my origins motivate me both in my research and in life. I dream of a world where balance is possible, and everyone can feel quite happy in their environment and what they do. For me, no one can live happily alone; we must help others to achieve their goal as much as possible.
3) In simple language, describe your research project/the project in which you are collaborating.
Public transport is essential to facilitate the social participation and integration of older people with disabilities or loss of mobility. But many elderly people with disabilities or loss of autonomy do not use it. A training approach could improve the use of public transport. The Public Transport Network (RTC) has created the integrated mobility support service (SAMI). The project's objectives are to explore the experiences of PAIPAS with SAMI and evaluate the influences of SAMI on confidence, mobility and satisfaction.
Methodology:
Quote: a mixed estimate will be followed with the use of qualitative and quantitative methods. An advisory committee is set up to monitor the smooth running of the project.
Participants: We will recruit ten elderly people with disabilities or loss of autonomy aged 55 and over living in Quebec City. They must be able to move with or without mobility aids and without mental disorders and COVID19. They will be recruited by convenience sampling (ARTERE association, TCC, residences for seniors).
Procedure and evaluation: Evaluations will be carried out two weeks before and after said training and then three and six months after taking the training. Confidence will be measured using a visual analog scale, mobility via the life space assessment, satisfaction by the Canadian occupation performance measure and the travel satisfaction scale. Finally, from semi-structured qualitative interviews will be conducted immediately after the training and then three and six months later.
Analysis: Descriptive statistics will be produced on the basis of quantitative data (averages, standard deviations, frequencies, percentages). The qualitative interviews will be transcribed and coded from the NVivo software. A thematic analysis will be carried out based on the codes according to the human development model-disability production process (MDH-PPH). An exploration of emerging themes will be carried out according to the socio-demographic data collected.
Non-parametric longitudinal analyses will be carried out in order to search for the differences for each participant before and after the SAMI training with regard to the use of public transport, the feeling of personal efficiency and mobility (p=0.05). The SPSS/R software will be used.
4) What are your hidden talent and your greatest quality?
I like to write poetry verses. I think the greatest quality remains altruism.
5) What is the best way to make yourself smile?
I like unpacking gifts; the value of the gift does not matter to me, but gently unpacking the packaging and opening the cardboard gives me nothing but happiness and therefore makes me smile every time.
6) What do you like to do during your hobbies?
Late my mother had almost no daughter, and so she got us used to cooking and loving the stoves. So I love to cook, but mostly African dishes. I also like to garden and read a good novel at the beach with my feet immersed in the sea sand, rocked and caressed from time to time by the seawater.
7) What place in the world do you dream of visiting?
I wish I could visit the Forbidden City in Beijing. I am fascinated by the richness of its history and the beauty of the places.
8) Which book you have read or movie you have watched that has inspired/marked you the most?
By far, the Bible is my favourite book that has inspired me the most and that inspires me again and again. This is the book that never gives me the same understanding every time I read the same line at two different times. In my opinion, it is the most important book ever written. It is an eyewitness testimony of historical events of such magnitude that they literally shaped the world in which we live.
On the movie side, I was impressed by "men of honour" by George Tillman Jr. The true story of Carl Brashear, the first African-American to join the Navy as a scuba diver. I have watched it almost thirty times; the main actor deeply embodies all those I believe in. Indeed, I think that with a lot of rigour, courage, determination, patience, a grain of tenacity and a little help and luck, a man is able to any.