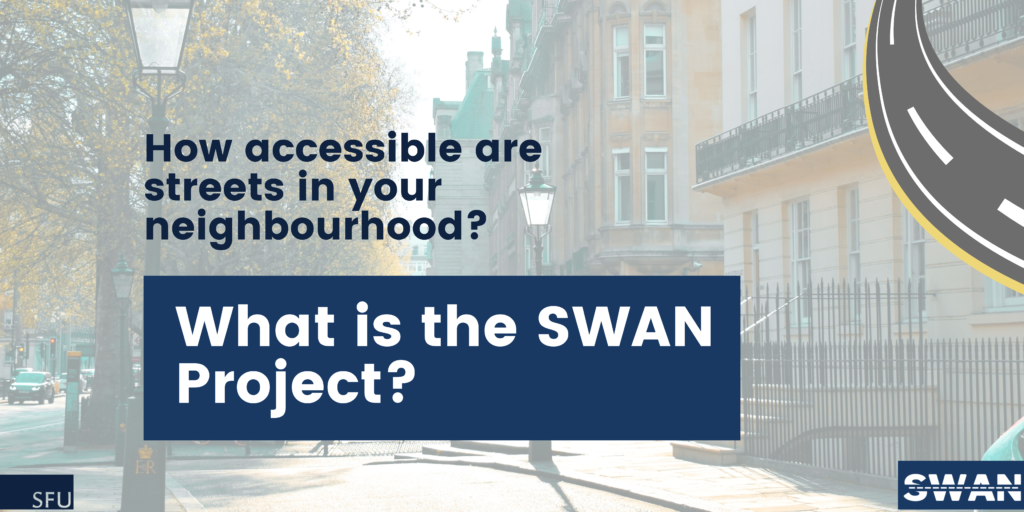 The Stakeholders' Walkability/Wheelability Audit in Neighbourhoods (SWAN) project, is led by Dr. Atiya Mahmood at Simon Fraser University under the Navigation and Pedestrian Environment Accessibility Stream.
This project is community engaged and seeks to raise awareness about mobility and participation through actively engaging diverse groups of stakeholders.
SWAN aims to:
Help people with lived experience advocate for inclusive streets in their neighbourhoods through evidence-based data that they collect themselves.
Work with municipalities to improve pedestrian environments.
In this study, participants complete two tasks:
Survey/audit the street for barriers and facilitators using a checklist (the SWAN tool).
Complete a sit-down interview following the completion of the checklist to provide additional details about how and why items are impacting their accessibility.
Our project is currently recruiting participants for the two following groups:
1) participants with mobility disabilities
2) participants with hearing disabilities.
We are also actively recruiting participants with vision disabilities and will start data collection in March 2023. You can reach out to us now if you would like to be contacted once data collection begins.
For more information, contact us at: MAPSFU[at]sfu.ca or (778) 782-7635
Find us on social media via @InclusiveSWAN.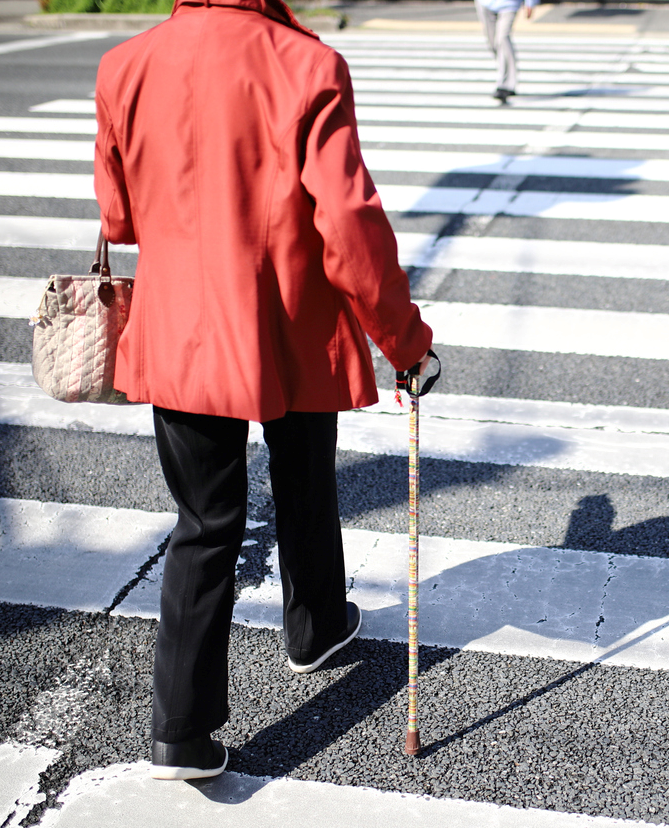 Our current members: Farinaz Rikhtehgaran, Aislynn Sharrock, Jennifer Wu, Niloofar Hedayati, Kishore Seetharaman and Mohammadreza Mirbastegan. To learn more about our team, check out the MAP team members page here.
Our past members: Hailey-Thomas Ford, Mike Prescott, Alison Chung, Juanita Mora, Jonas Roth, Chris Ngo, and Bahareh Kardeh.