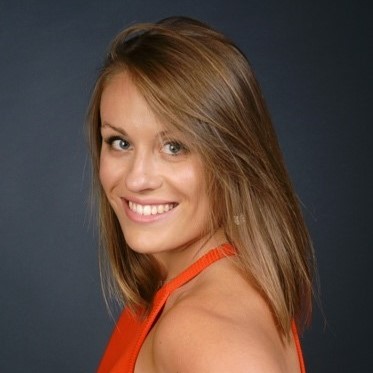 Name: Margaux Hebinck
Role: Graduate Research Assistant at Université Laval
1) Where are you from and where are you studying?
I am originally from the North of France, from a small fishing town located on the edge of the North Sea. For almost two years, I have been living in Quebec City where I am studying at Laval University.
2) What motivates you to make the world more accessible?
I grew up with a little brother with developmental coordination disorder. So I was made aware at a very young age to the inclusion and accessibility of people with disabilities. In other words, my professional orientation was greatly inspired by my brother. Always in search of helping him to flourish in everyday life (physically, psychologically and socially speaking), I quickly realized that I could have an impact on the lives of other people. So why not use my experience to help others?!
3) In simple language, describe your research project/the project in which you are collaborating.
With an expertise in adapted physical activity and an important interest in pediatrics, it is quite natural that my doctoral project turned to the participation in physical activity of children with physical disabilities. I am trying to understand the mechanisms that enable their participation, including what is known as called physical literacy. It is a concept that brings together the emotional (confidence and motivation), physical (fundamental motor skills), cognitive (knowledge and understanding) and behavioural elements that make it possible to adopt a healthy and active lifestyle throughout our lives.
For my project, I will first focus on the actors allowing the development of physical literacy in children with physical disabilities (in this case clinicians and sports coaches) and secondly, I will inquire about the feasibility of fundamental motor skills in these children (are they able to perform fundamental motor skills tasks?)
4) What is your hidden talent and your greatest quality?
I don't think I have any real hidden talent. Regarding my greatest quality, I have always found it difficult to talk about myself and to target what my qualities could be. However, the first thing that comes to mind is empathy. Whether in my personal or professional life, I am a very empathetic person. Which is, in my opinion, an advantage in the field of rehabilitation and working with people with disabilities. If I were to ask my relatives now, they would say that I am a patient and generous person. It is true that I am easily attuned to others and above all, I constantly feel the need to help others, and to take time for them.
5) What is the best way to make you smile?
I think I have an easy smile and am a person who finds pleasure in the simple things. If I had to cite THE best way to make me smile, I would say the moments with the people I love (my spouse, my family, my friends). Whether it's over a coffee or a good meal (let's not forget that I'm French), moments with my loved ones are really the most beautiful things that can happen in my life.
6) What do you like to do in your free time?
In my free time, I practise physical activity (tennis, fitness, hiking and skiing), I like to watch series/movies and above all, I am a big addict of reading novels. My grandmother gave me the taste for reading as soon as I knew how to read. And since then, I can't do without it. I find that it allows us to escape, to develop our imagination but also our critical sense. A real escape for me!
7) What place in the world do you dream of visiting?
For many years I have been dreaming of visiting Italy. This country is full of history. Whether it's related to antiquity or literature (Romeo and Juliet of course), I find this country so enriching and inspiring. Moreover, being a great romantic, I have the feeling that Italy is the country of love. And of course, let's not forget about the food. Between us, who doesn't like pasta and pizza??
8) What is the book or movie that inspired you the most?
I am a big reader but I usually read detective or fantasy novels. Books allow me to escape and get rid of my daily worries. There are many that I loved but I can't decide if any of them inspired me. Some have pushed me to think about it, but I'm not sure if I have one that inspires me to the point of having an impact on my personal or professional life.
On the other hand, regarding the film, I am not going to be very original but I will say Never forget (The Notebook in the original version) which is an adaptation of the book by Nicholas Spark. As I said before, I am a hopeless romantic. So obviously, this film inspired me a lot. I think it perfectly illustrates the strength of love that can overcome everything, even illness. In addition, in the characters, I find my grandparents there who are, for me, a magnificent model of combativeness and love passion. In this world, this society where love easily takes a back seat, I find this film hopeful and very inspiring.